By now, I'm sure that everyone has heard of YouTube. Most people just know it for tutorials, and cat videos. However, there is a whole world within YouTube, and the community is quite large. Almost everyone has heard of at least one YouTube celebrity, whether it be Pewdiepie, EpicMealTime, or JennaMarbles. But these people are not alone, in fact there are a large amount of people who work for, and make a living on YouTube, and creating content. A large amount of these people have also written books, gotten television shows, created podcasts, and become hosts. So who are these people you ask? Well let me (re)introduce you.
Tyler Oakley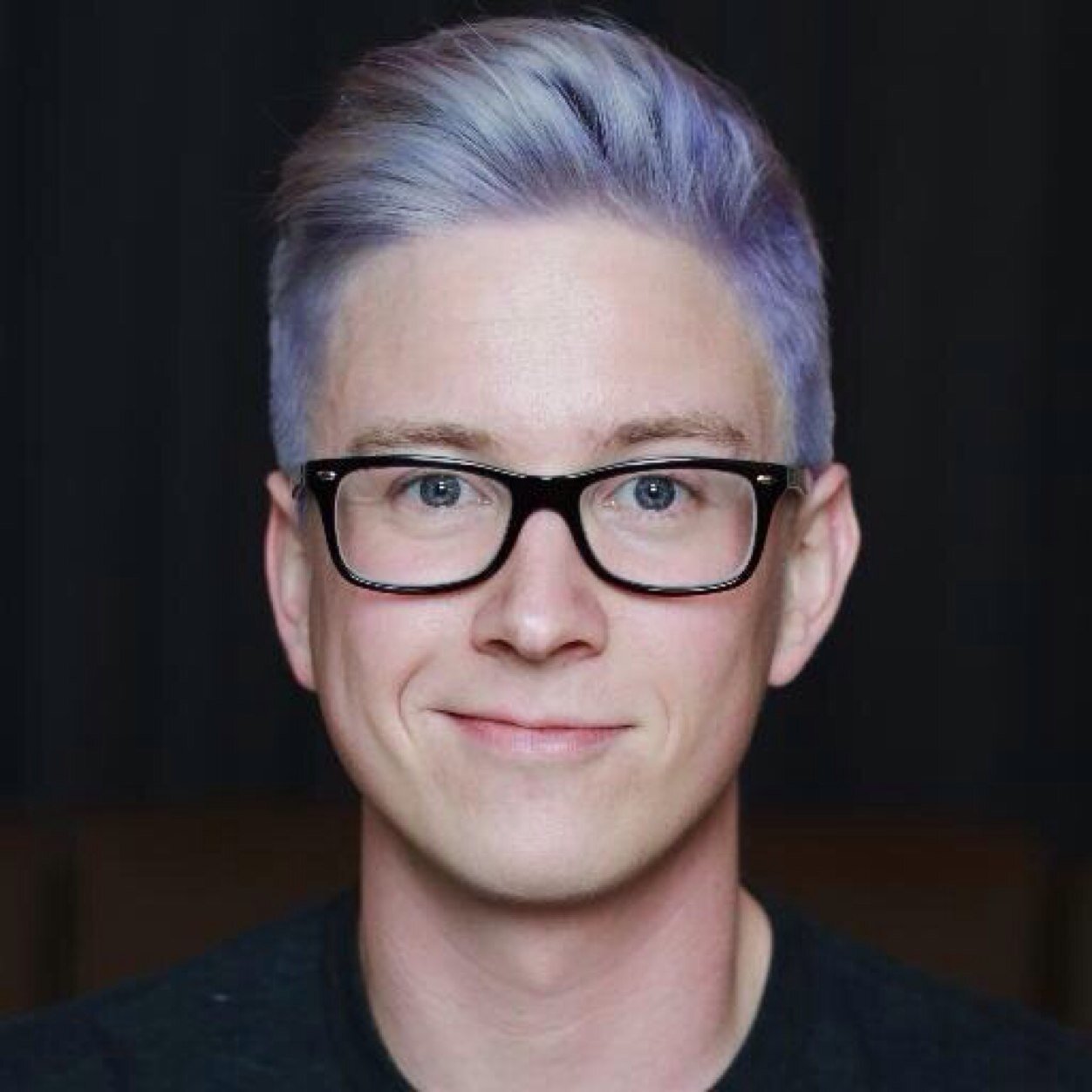 The chameleon of hair colors is also a social chameleon, as he has hosted numerous red carpet events, met the First Family (he played games, and spoke politics), and hosted on various television programs. He is releasing his first book this October, Binge, and he runs a successful and popular podcast Psychobabble. The happy-go-lucky YouTuber doesn't at all take for granted his newfound fame, and in 2014 he started an annual birthday campaign. Instead of his fans sending gifts to his P.O. Box, he asks that they make a donation to the Trevor Project, and for 2 years in a row they exceeded the goal of $500,000 to donate to the Trevor Project, which supports LGBTQ rights and suicide prevention.
Grace Helbig
Like Tyler, Grace has a successful podcast, Not Too Deep, which regularly features other prominent YouTubers, as well as an accompanying video on her Channel, itsGrace. Although her original channel, DailyGrace, got disbanded, as it was owned by a corporation called MyDamnChannel (ironic..), a large portion of the YouTube community, including nearly everyone I mention in this blog, came together to promote her new channel owned only by herself. While it could have been career ending, she went on to act in, direct, and produce a movie with her two best friends, Hannah & Mamrie Hart (aka My Drunk Kitchen & You Deserve A Drink on YouTube), called Camp Takota. After that she released her book, Grace's Guide Book, and recently was offered a television show on E!, called the Grace Helbig Show, which is a talk show based inside an apartment, with no studio audience. This doesn't include Grace and Hannah's television debut, rebooting Electra Woman & Dyna Girl, which was shot & directed in early 2015.
The Vlogbrothers
John & Hank Green have been independently and jointly successful, thanks to YouTube. They were the co-creators of VidCon, the YouTube communities largest convention where many fans and YouTube personalities alike meet and hold panels. In addition to this Hank Green created EcoGeek, a blog about the technological advances to help the environment. However, John Green is probably the most well known between the two brothers, but he hasn't let the success of his two books affect his YouTube vlogging, or let it get to his head. You may have herd of them, Looking for Alaska, An Abundance of Katherines, and most notably, as they have film adaptations, The Fault in Our Stars, & Paper Towns.
Shane Dawson
 Shane is one of the most controversial, but also one of the most well established YouTubers. He has no qualms with making his opinions known, and posts many parody videos as well as sketches with his various characters that he has created. Shane has also recently released a book, I Hate My Selfie, going into detail about being overweight as well as other stuggles he faced growing up. He also was the lead role in, directed, and won  the Starz competition The Chair, with his movie Not Cool. As most of his work is, it is extremely controversial, but caters to his audience and his comedic style. As a longtime fan of his work, the humor is completely on point, and I would have expected no less from anything he came out with.
In Conclusion…
This doesn't even begin to include other YouTube celebrities accomplishments, such as Joey Graceffa and Meghan Camarena participating in The Amazing Race 22, Jenna Marble's podcast and Sirius XM radio show, Philip DeFranco's corporation of news-based YouTube channels (now owned by Discovery), EpicMealTime's television show, Laci Green's MTV show Braless, or most of the wildly successful YouTuber's books or networks. While it may not seem like a likely place to start a career, YouTube has become both a jumping point and a career in itself. Creators have the ability to make what they want and make it accessible to anyone with an internet connection. YouTube is rapidly growing in popularity, and it is only a matter of time before everyone realizes it is here to stay.